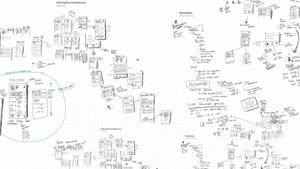 For the past year or so I've been working with Nordhealth researching, scoping and designing an iOS/Android app for pet owners to manage their pet's prescriptions, vaccinations and make bookings at their clinic.
I led this project throughout all phases, research, scope, concept, design, brand and have been working as a designer/product owner. As part of the technical steering group, I've had input into technical decisions and the overall approach to building and piloting the app…
---
My aim is to use simple terms and avoid jargon and business speak. I favour principles rather than rules but often flatly ban jargon, acronyms and business talk at the start of a project. Onboarding. Reaching out. In terms of. Synergy. Bandwidth. Headcount. Forward planning. Multichannel. Going forward. We are constantly bombarded and polluted with nonsense speak. These words and phrases snag and attach themselves to our vocabulary like sticky weeds. Words become walls. Peer pressure in meetings to use new words I remember in around 2011 when I first enthusiastically used the term "responsive design". Nobody in the meeting...
---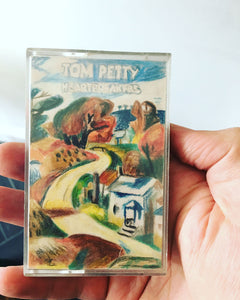 At the weekend I decided to clear out some boxes of stuff from the loft. I found an old box of cassette tapes from my early to mid teens. I forgot about some of the music I used to listen to. I had also forgotten about cassettes and the joy of home taping. There was something else I'd completely forgotten about which was a pleasure to rediscover. I approached the box like an overclocked Marie Kondo. My goal was to throw everything away. But I wanted to rummage through the items for sentimental reasons first. The only things I planned...
---
Stowed Away are a campaign to highlight and celebrate creative people and businesses based in Walthamstow. They were kind enough to speak to me about my work and local life. You can read the interview here. Some other great artists and creators that Stowed Away have spoken to recently include: Hennie Haworth International Supermarket, Walthamstow Happy Little Folks Wooden Blocks Wainwright Bookbinding Carmel King You can find Stowed Away on Twitter at @stowed_away
---
I recently exhibited at the Winns Gallery with 4 other artists for "Draw Walthamstow Draw". The exhibition was an open-invitation to the local community both to visit and collaborate, each visitor welcome to contribute to the exhibition. Winns Gallery Exhibition There was a great response over the week, the organisers stopped counting once it got to about 1500 visitors by the weekend and at the end of the exhibition a whole 5 metre wall had been filled with sketches, doodles and drawings from the visitors. Drawings from visitors and workshops Here's some information about the pieces I exhibited. Streets 1...